Getty Images, Netflix, PopTV, HBO, shutterstock
We're in the age of #PeakTV, there are more shows out than ever before. But somehow you're still struggling with what to watch? Been there. It can be overwhelming firing up Netflix and Hulu or even just scrolling channels. So, here's where we come in.
While we're all doing our part and social distancing, we're also watching TV. And these shows are the ones that bring us comfort. The ones we've always intended to watch. The ones that make us laugh. The ones that take us on a trip outside of our minds—while we remain on the couch.
Below, the esteemed writers, editors and reporters of E! News highlight what they're watching and why. The picks are as diverse as they come, from prestige dramas to imported reality TV.
move
From Schitt's Creek to 90 Day Fiancé, from Outlander to Love Is Blind, this is what E! News is watching now.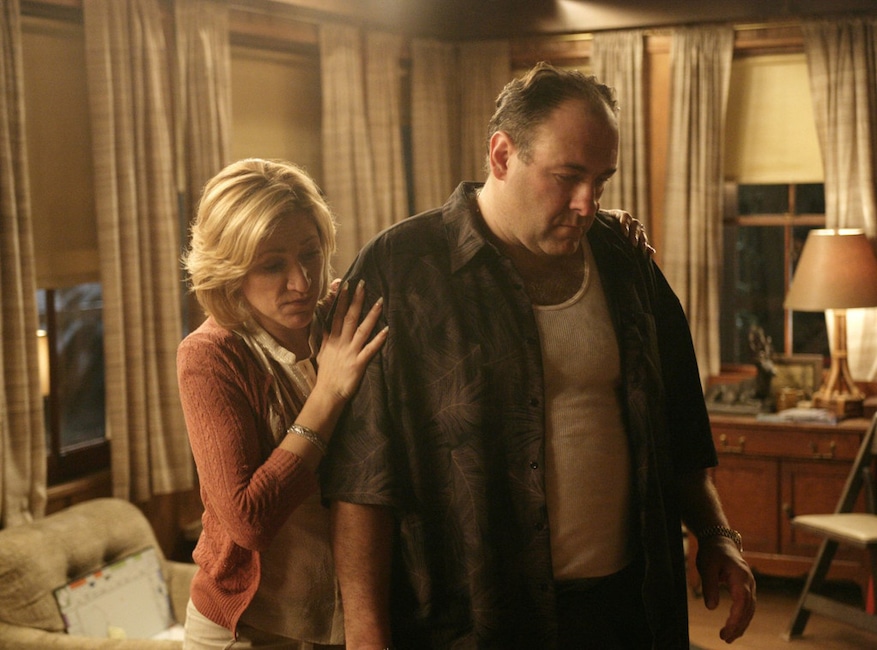 Abbot Genser/HBO
The Sopranos

I didn't have HBO growing up, so I missed quite a few cultural touchstones. So, using my time to experience The Sopranos all the way through for the first time. Happy to report, yes, Edie Falco really is that great as Carmela Soprano. — Chris Harnick
Nbc Tv/Kobal/Shutterstock
Seinfeld

I watched Seinfeld with my dad as a kid whenever it was on TV, but never actually sat down and watched the entire thing beginning to end. I have a whole new appreciation for it now as an adult—and jokes I thought were funny before are a LOT funnier now that I fully understand them. — Hillary Bautch
HBO
Westworld

Westworld is a series that I'd heard so much about but never really had the time to dive into. As expected, the show's thrilling plot twists and complex storylines have me hooked and I'm already done with season one. At this rate, I'll be all caught up to season  three in no time. Not to mention, James Marsden makes a great social distancing buddy! —Emily Belfiore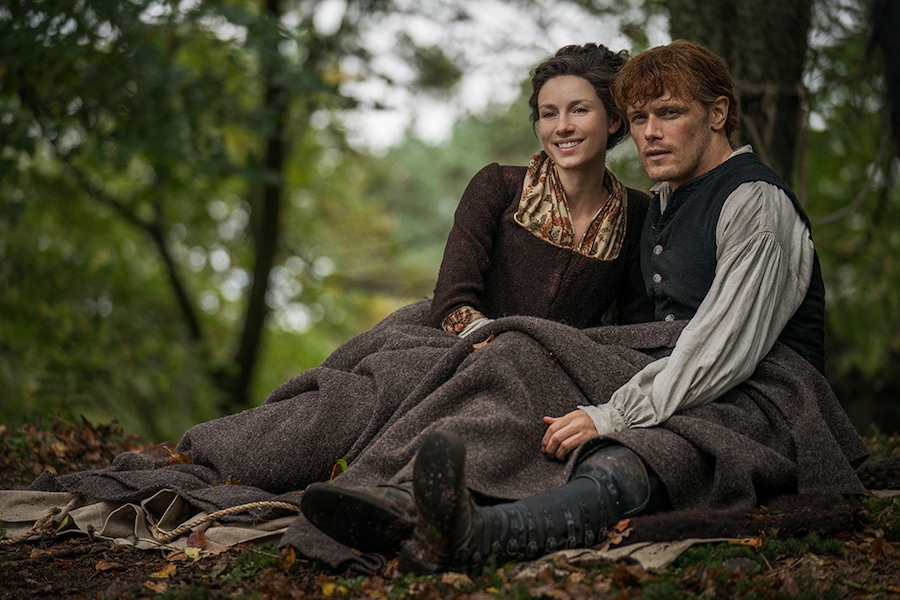 Starz
Outlander

I've had a lot of family and friends recommended it for years but never had the time to sit down and watch it from the beginning. Now I have the time! From what I know it's beautifully shot, sexy, gripping and something that both my husband and I can enjoy together. — Lindsay Scheinberg 
Netflix
Elite

After being obsessed with season one of this sexy Spanish teen soap, I fell off during season two mostly because of time. I prefer to watch with subtitles rather than the dubbing so I can hear how the actors intended their lines to be performed, but that means the show needs my undivided attention when I tune in. Now that the third season is here and I have nowhere to go, I'm happily back in the halls of Las Encinas with these hot and murder-happy teenagers. — Billy Nilles
John P. Johnson/HBO
Westworld

Although I am still trying to figure out what in the (west)world exactly happened last season, watching season three is peak escapism for me right now and gives me plenty to ponder all week as I anxiously await the next episode. — Alli Rosenbloom
Pop TV
Schitt's Creek

Schitt's Creek something that has always been on my list! It's very easy to watch and every single episode is hilarious. Plus, 90 Day Fiancé: This is a show I have become addicted to and is a good escape from reality. It is like a train wreck that you can't stop watching! And Killing Eve: I love to throw an evil drama into my rotation! Despite its murderous tendencies, it does manage to make you laugh in each episode. — Amanda Williams
Donaldson Collection/Michael Ochs Archives/Getty Images
Judge Judy

After a long day of working from home, there's truly no better way to wind down than with a wild episode of Judge Judy. With her show ending sooner rather than later, we must savor every case and lesson! "Umm" is not an answer! — Mike Vulpo
NBC
30 Rock

I have a bad habit of not watching wildly popular shows while they're actually on the air. (Game of Thrones? I don't know her.) So in addition to binging West Wing for the umpteenth time (which I highly recommend—no one comforts quite like President Bartlet), we are joining everyone else in the known universe who has already seen 30 Rock many, many times. Can confirm there's a reason it's won some 11 Emmys. It's providing us much needed laughs after a long day of juggling working from home and childcare. Plus it's fun to catch cameos of the office building I haven't seen in a few weeks. — Sarah Grossbart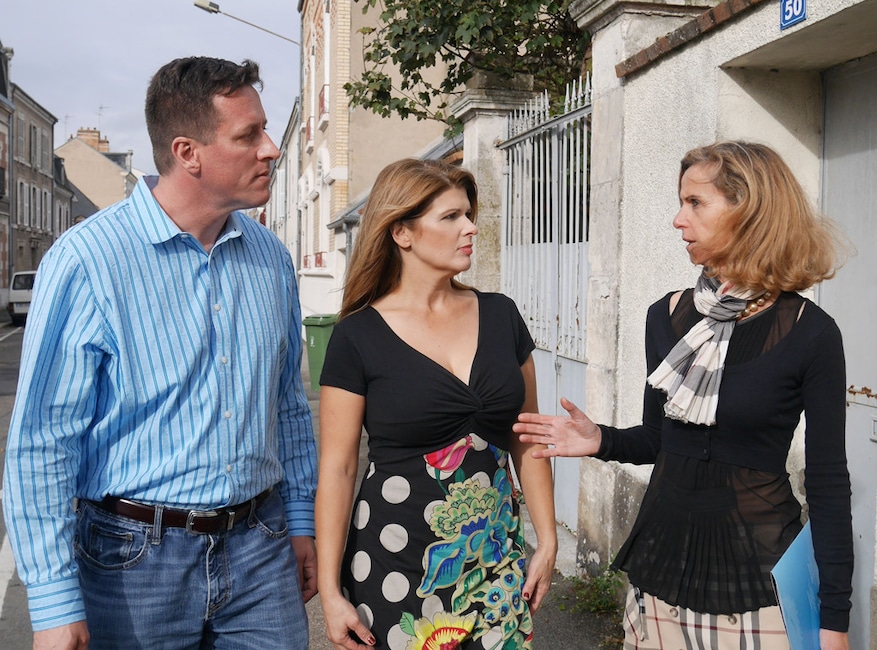 HGTV
House Hunters

When it comes to watching TV, I tend to stick to the two B's: Bachelor and Bravo. I'm also tearfully saying goodbye to Schitt's Creek and filling my Love Is Blind void with Back With the Ex. Oh, House Hunters International is my jam, too.
AMC
Mad Men

In this trying time, there's nothing that calms me quite like Betty Draper's incredible wardrobe, Don Draper's everlasting sex appeal (even though he is quite problematic) and Joan Holloway being an overall rock star. — Samantha Schnurr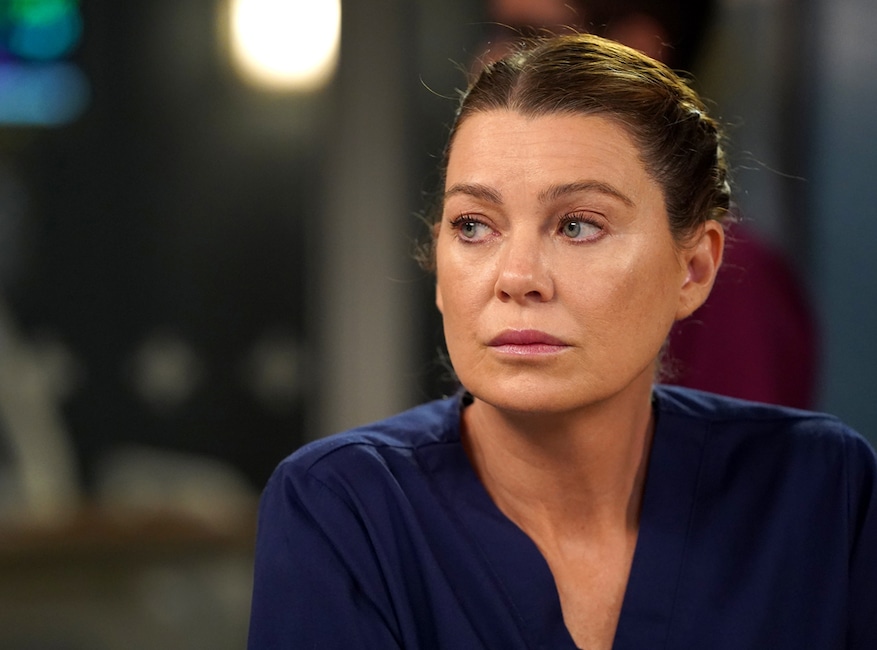 ABC
Grey's Anatomy

I actually haven't started watching the show until now and with 16 seasons, it's the perfect binge. Plus, it doesn't hurt that I can imagine Meredith Grey has this all under control while checking out McDreamy, McSteamy and really every doctor at Seattle Grace. — Kelsey Klemme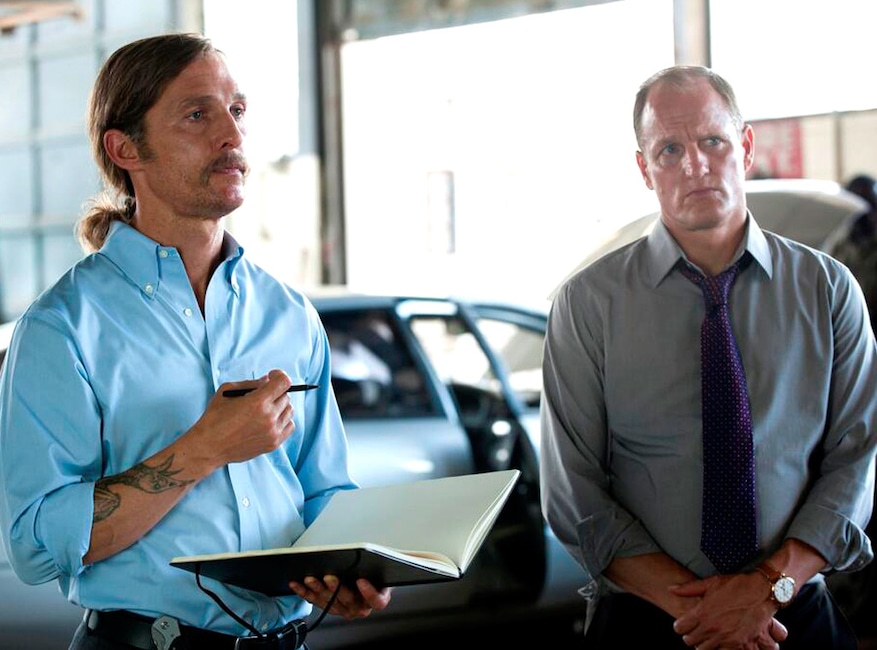 Lacey Terrell/HBO
True Detective

I never had the chance to watch season one when it was at its peak popularity since I didn't have HBO. Now, I'm at my parent's house and taking full advantage of their subscription, among other things. As dark as the show is, there's just something so soothing about Matthew McConaughey's Texas drawl. — Cydney Contreras
Netflix
Love Is Blind

I know I'm behind! But I'm finally watching Love Is Blind and it's living up to the hype. I think I've yelled at the screen five times so far, in a fun way. — Jess Cohen
Netflix
Cheer

I've already, for lack of a better term, cheered on the Navarro cheerleaders as they make their way to Daytona. But, while social distancing in NJ, I'm rewatching because my mom has never seen it. And, let me tell you, on second watch, Monica is just as inspiring and Gabi Butler's parents come off just as…terrible. — Jamie Blynn
NBC
Parks & Recreation and The Office

These shows are comfort food. I miss being in the office (believe it or not), and these shows help remind me that my coworkers (and myself) are just playing their characters in the sitcom that's life. And…
Breaking Bad
I don't think I fully appreciated the artistry of this show the first time around. That, and it's a good reminder that it could always be worse. — Kate Riley
Amazon
The Marvelous Mrs. Maisel

Standup has become my go-to to get my mind off of things. I thoroughly enjoyed Taylor Tomlinson's Quarter-Life Crisis on Netflix. Laughter can really get your mind off of things, so I've been re-watching The Marvelous Mrs. Maisel. Since I've seen it already, and in happier times, there's a comfort to re-watching a beloved series like this one. — Jessica Finn
Watch NBC News Special Report: Coronavirus Pandemic Tuesdays at 10 p.m. ET/7 p.m. PT on NBC, MSNBC and NBC News NOW. For the latest updates on the coronavirus pandemic and for tips on how to prevent the spread of COVID-19, please visit The Center for Disease Control and Prevention at https://www.cdc.gov.